Cottage on the Joliot Curie street in Odessa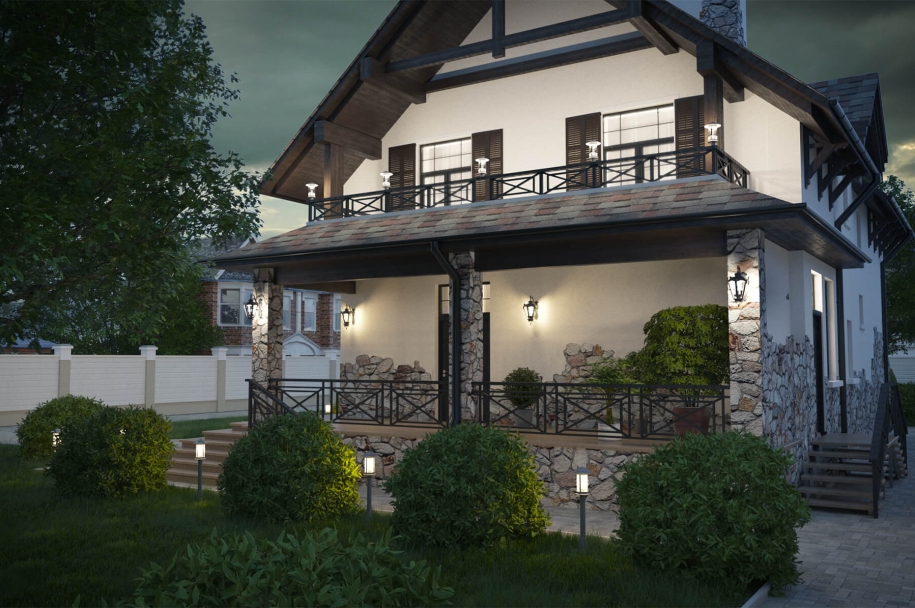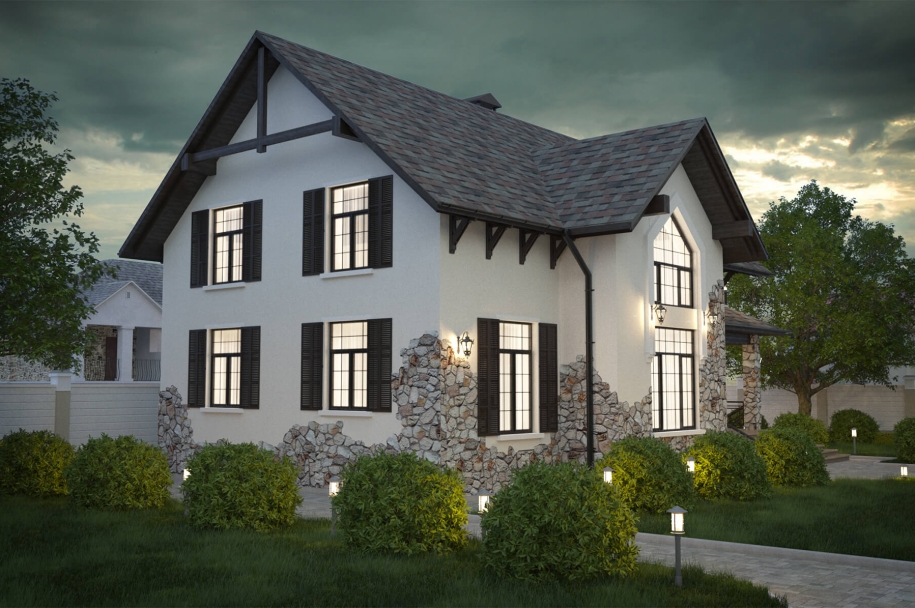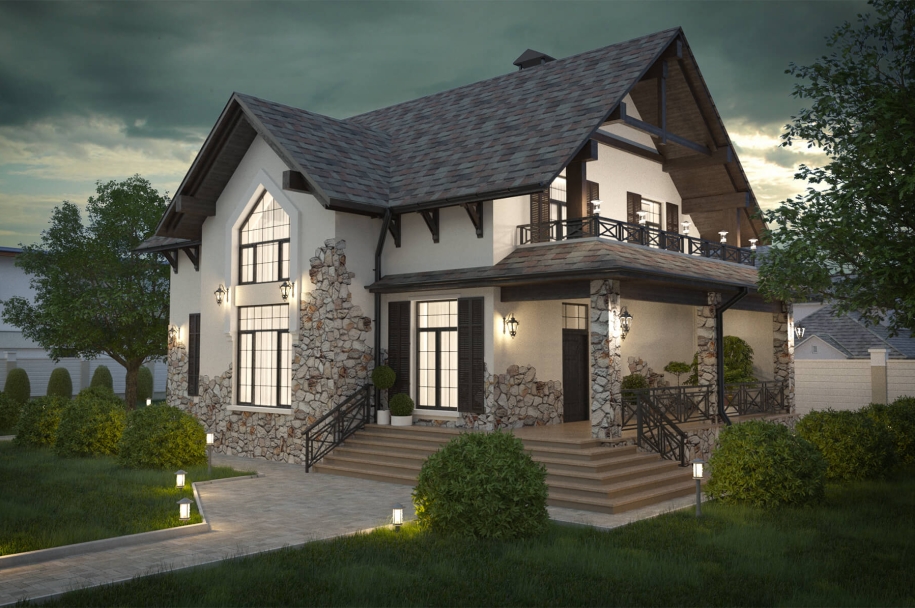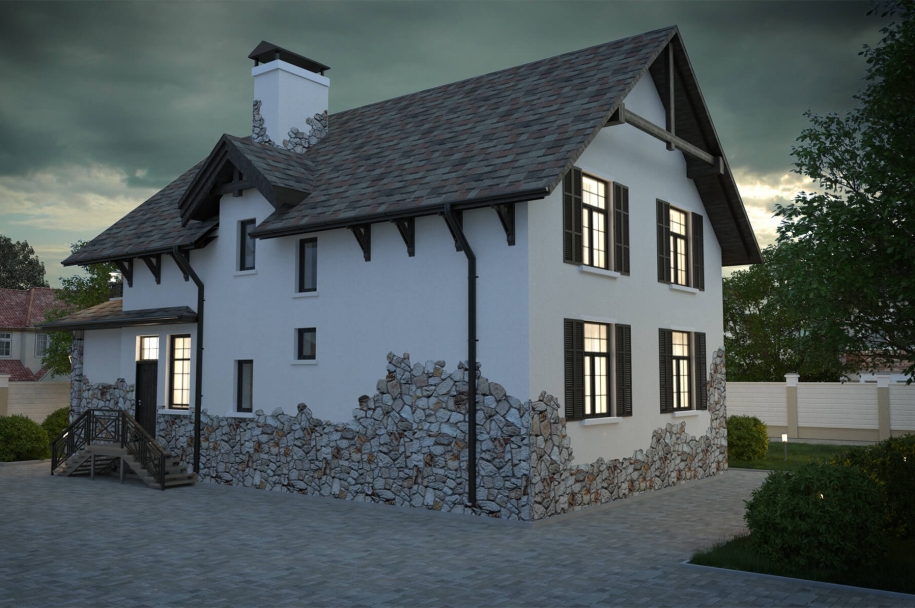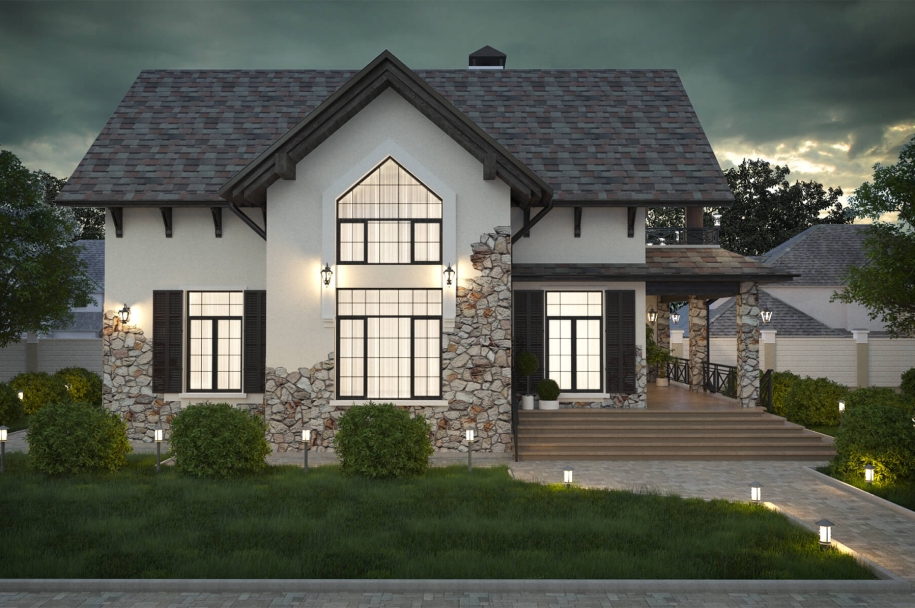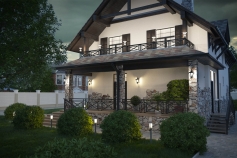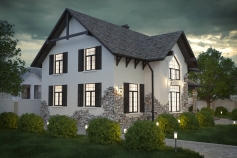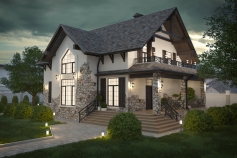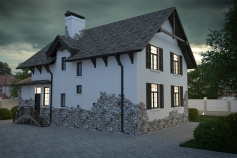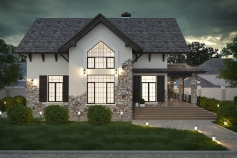 About the project
Object area: 188.6 m²
Total construction work: 622 m³
On the instructions of customers, they designed the house on an existing foundation.
The project is based on the architectural design of a house project made of wooden beams, which customers liked. The project needed to be redesigned for the construction of walls made of aerated concrete, and the inter-floor flooring – from hollow slabs.
At the start of work on the project, we performed a survey and measurements of the existing foundation, to determine the condition of existing structures, as well as the base soil under the foundation.
Then we developed and agreed with customers' sketches of plans and facades based on the project he liked. The result was a small cozy house with an attic and an open veranda, slightly stylized antique.
The composition is based on a combination of massive finishes of the lower part of natural stone facades and structural and decorative elements made of natural wood. To finish the roof, a two-layer bituminous tile with a volumetric visual effect was specially selected.