Design of a one-room apartment with an area of 40.7 sq. M. for a couple without children.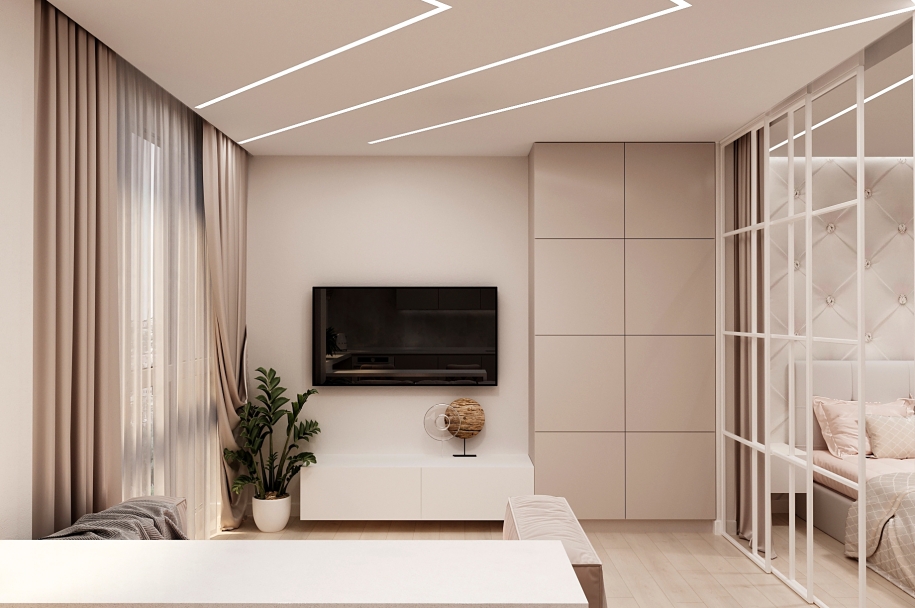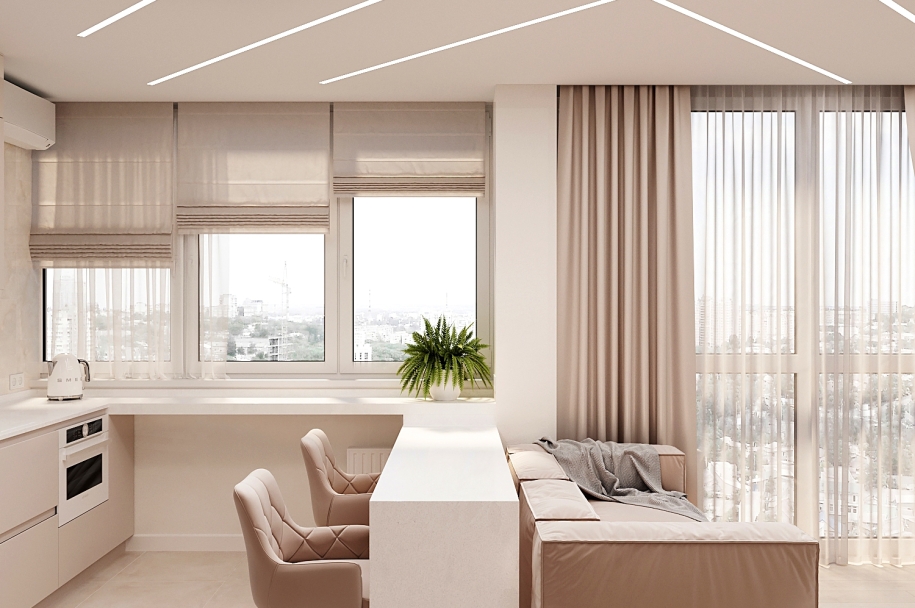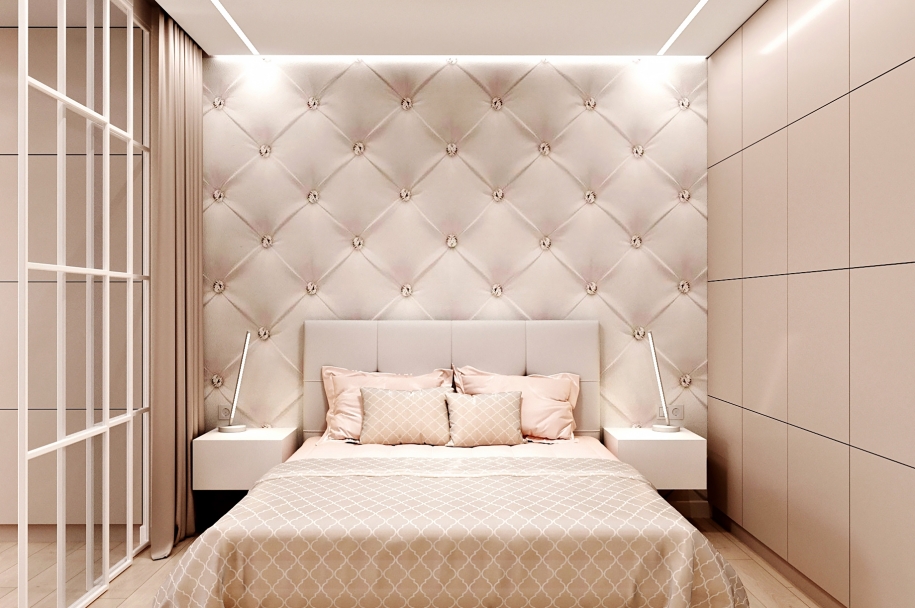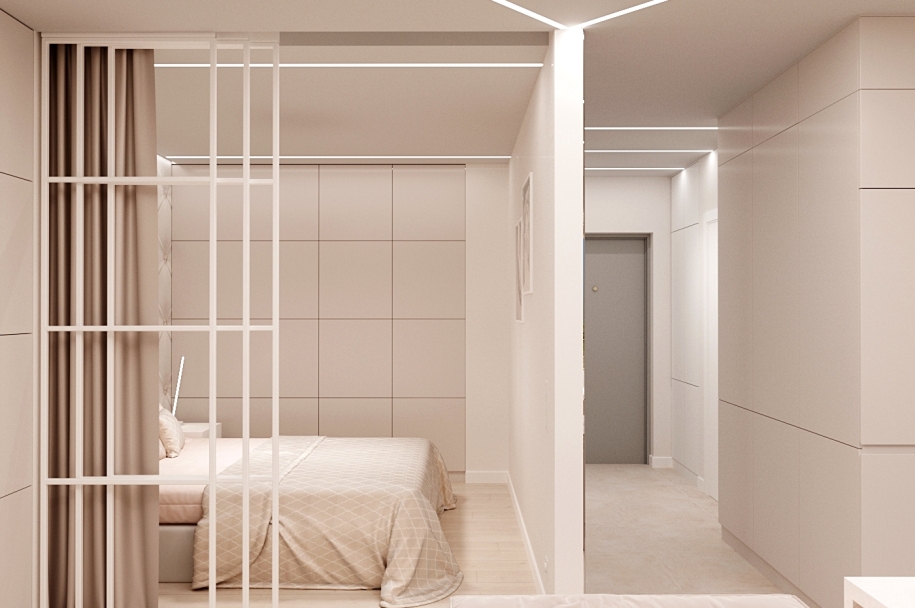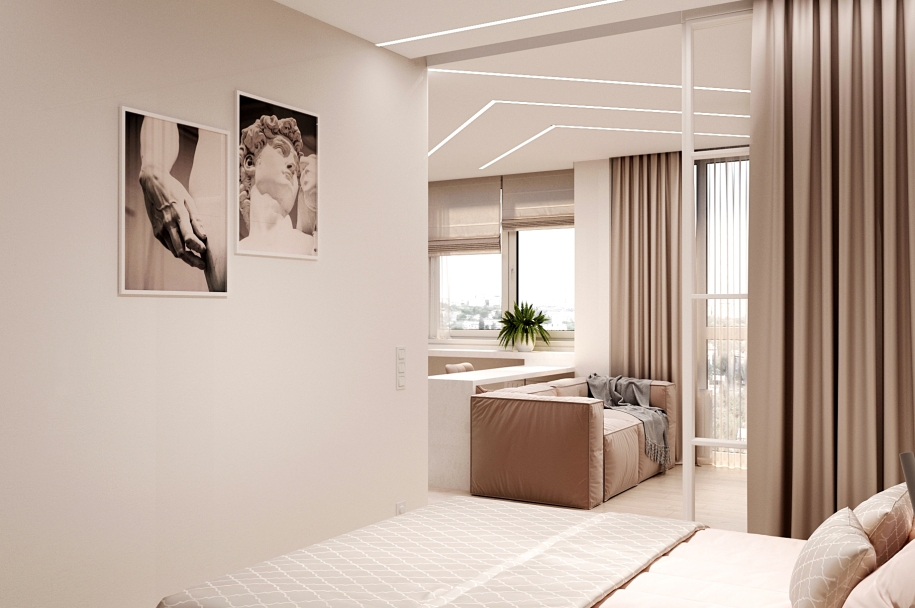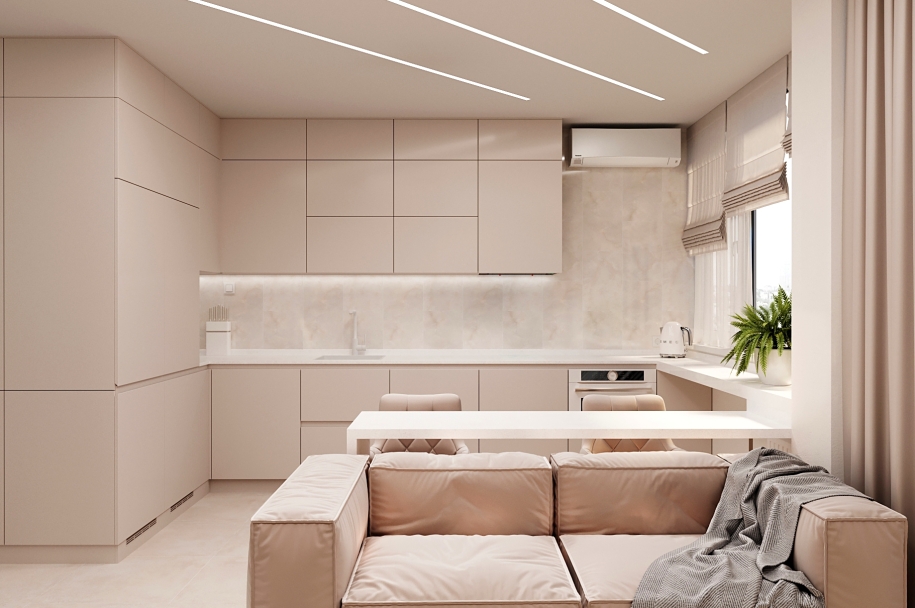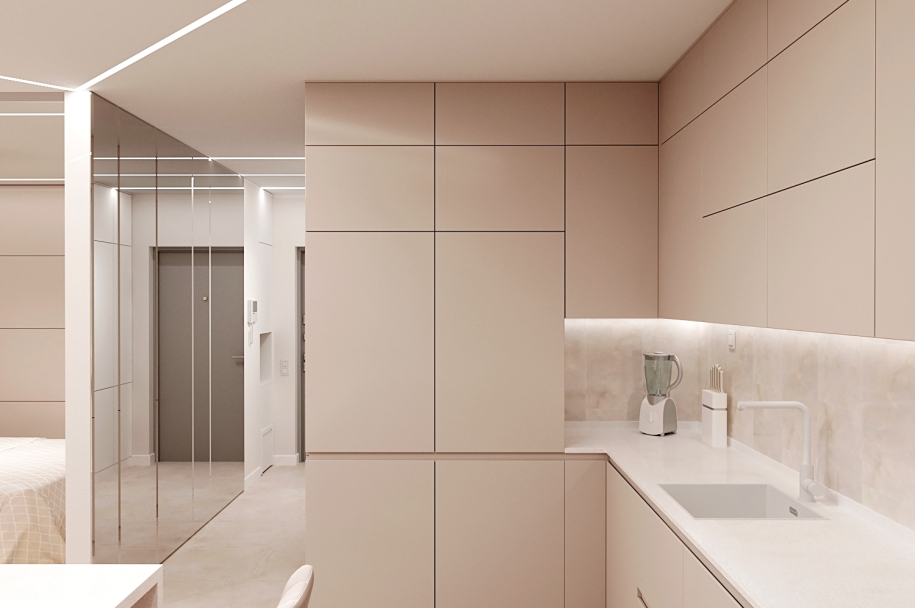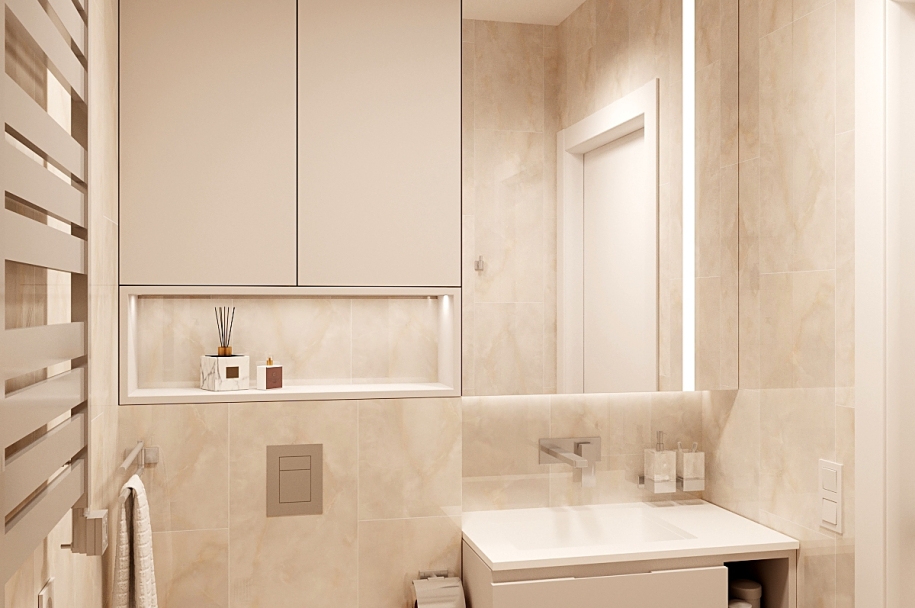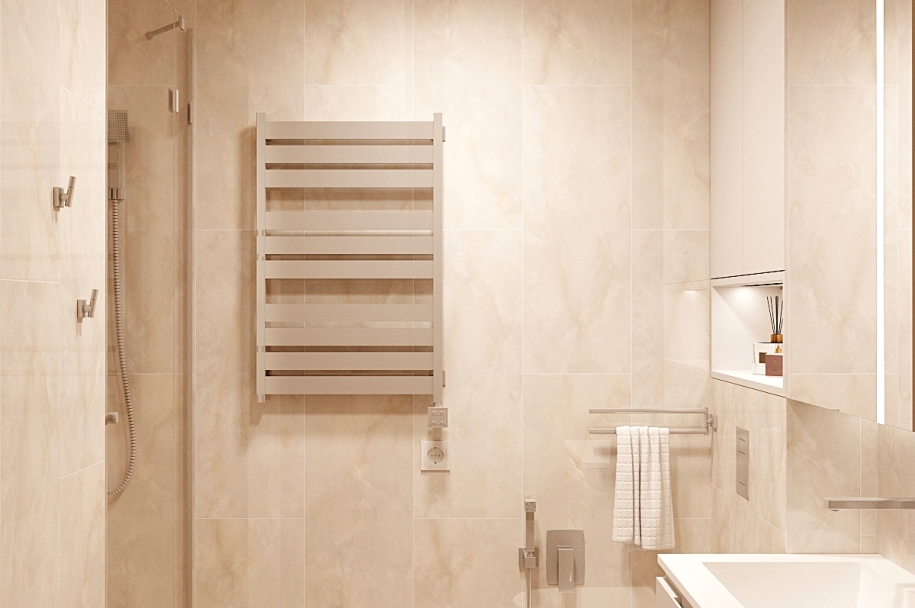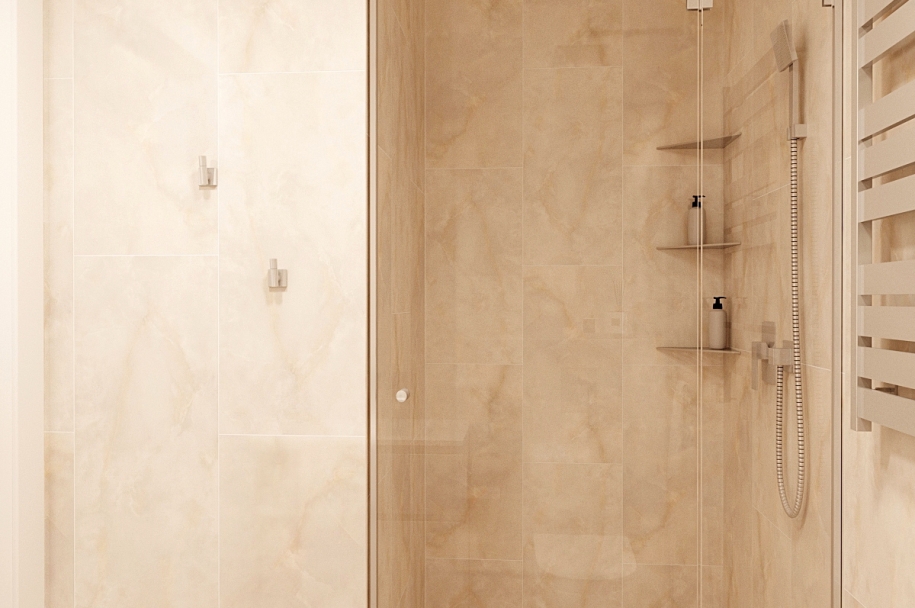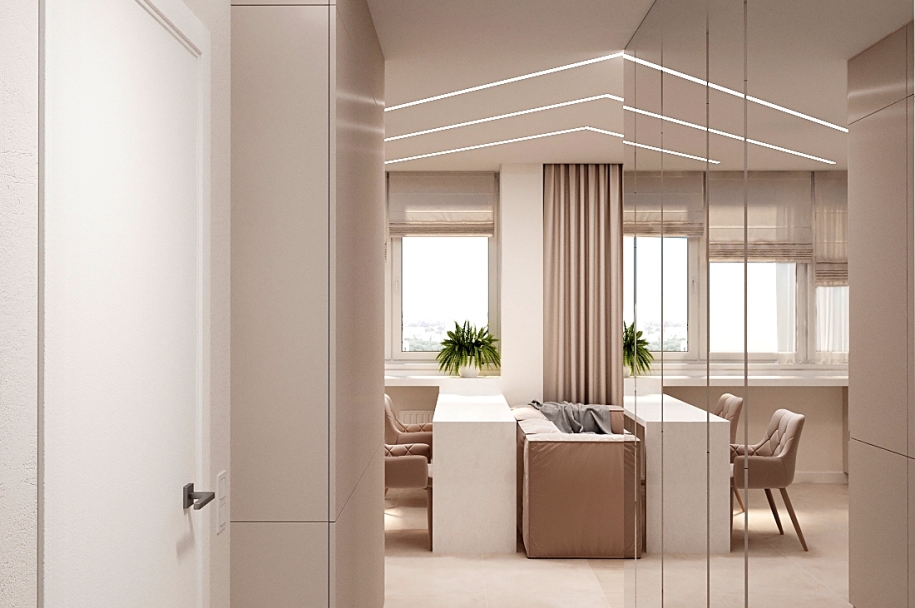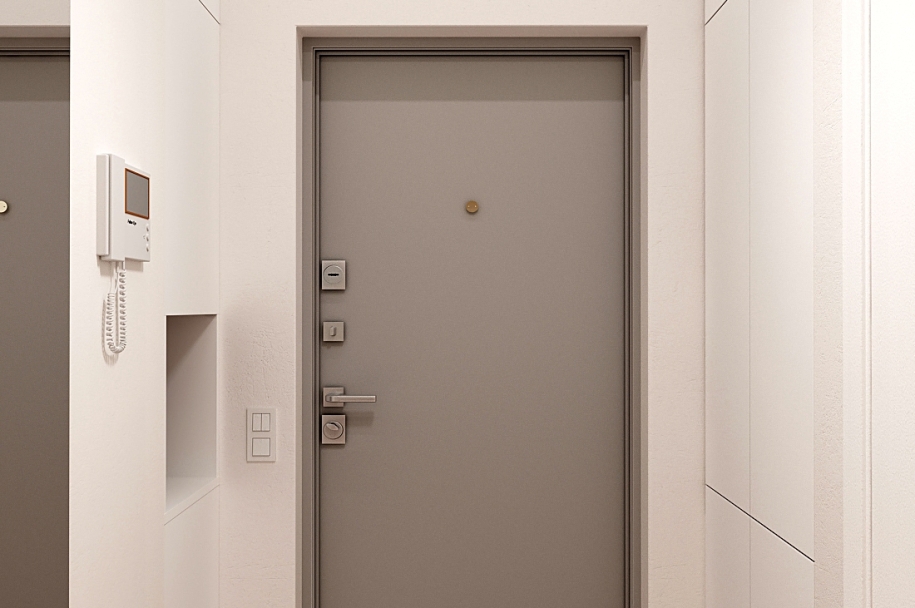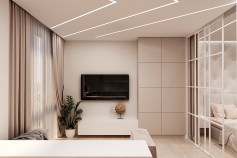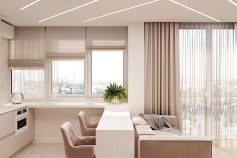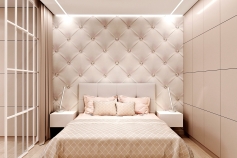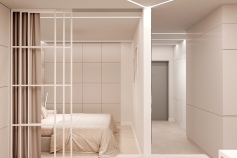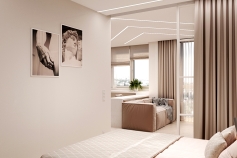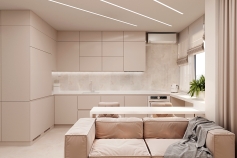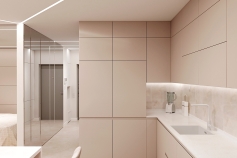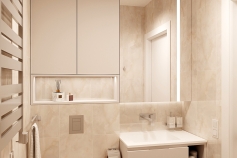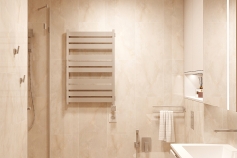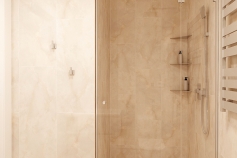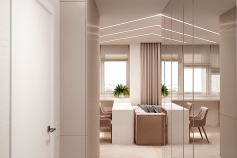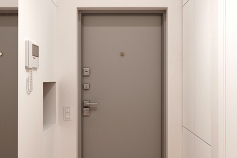 About the project
Task:

To create a modern, spacious, light, laconic interior with simple shapes, in soft, pastel colors.

Decision.

It was decided to create a spacious studio from a standard one-room apartment. The sleeping area is separated by an elegant partition in the form of a telescopic sliding system made of glass in a metal profile. In the same area, a built-in closet is provided – the main storage area.
The well-thought-out design of the kitchen made it possible to organize a place for installing a boiler, washing machine, built-in refrigerator, built-in ironing board, wet cleaning equipment and additional storage space. The bar counter also serves as a workstation for a laptop when needed. In the corridor, the main wall is decorated with mirror panels, which visually significantly expands the space, adds air and light to the interior.
In the bathroom, for a more rational use of space, it was decided to organize a shower area in the form of a podium with a ladder and a glass door.
A single type of lighting was chosen for all rooms in the form of built-in LED strips in the "Light Lines" stretch ceiling profile.

Materials.

Textured wallpaper on a non-woven base for painting. The headboard area is highlighted with photo wallpaper with imitation of Capitone upholstery.
Porcelain stoneware for the floor, wall tiles for the bathroom and the backsplash from Kerama Marazzi with a soft marble texture matched the overall color concept of the design.
Moisture-resistant laminate from the Belgian manufacturer Berry Alloc for the living room and bedroom area.
Ceilings – white matte PVC sheet.

Performed:

redevelopment options;
options for arranging furniture and equipment;
3D visualization of all rooms;
selection of materials for finishing the floor, walls, ceilings;
selection of lighting devices;
a package of working drawings;
schemes of furniture planned to order.

Existing designs:

load-bearing walls – concrete;
load-bearing walls – concrete;
floors – concrete.