Design of a two-room apartment with an area of 78 sq. м. for a couple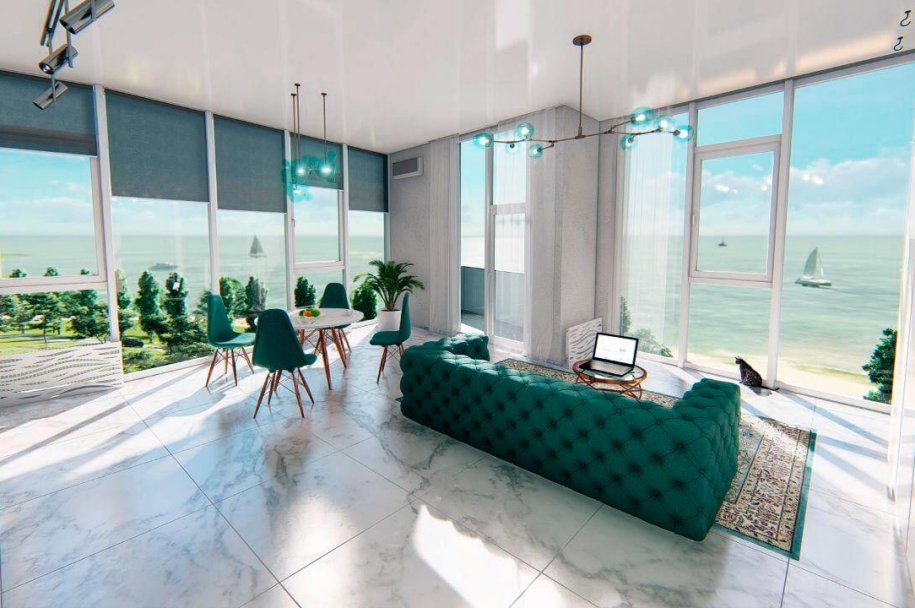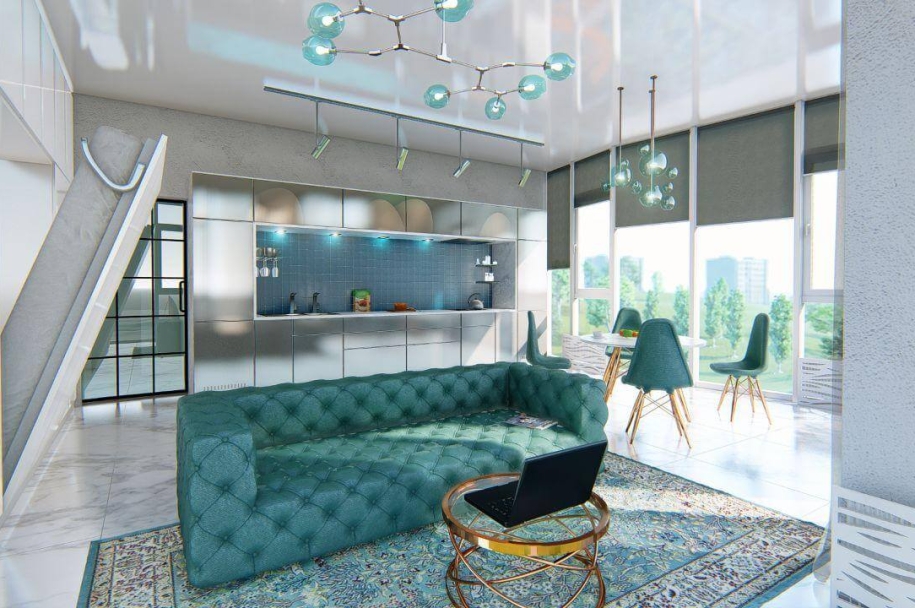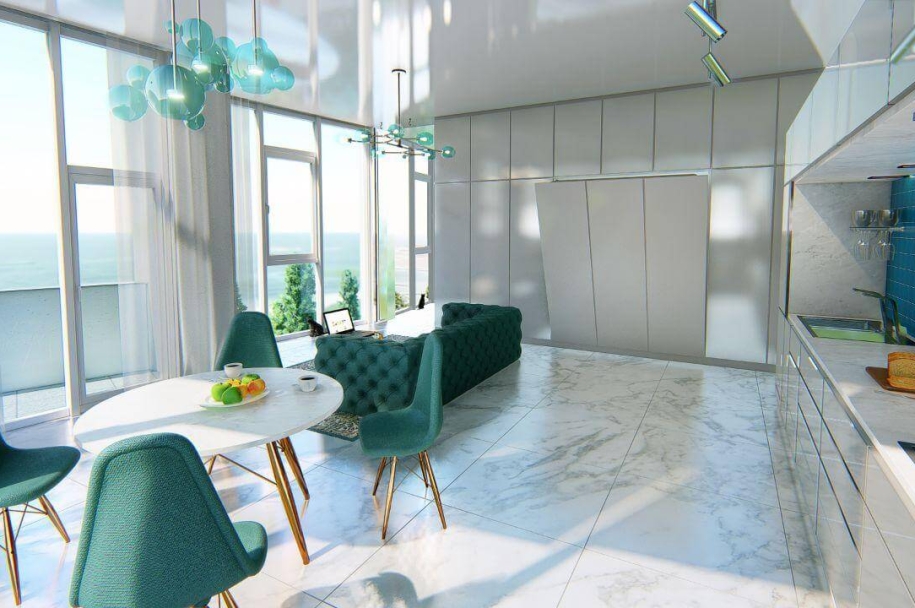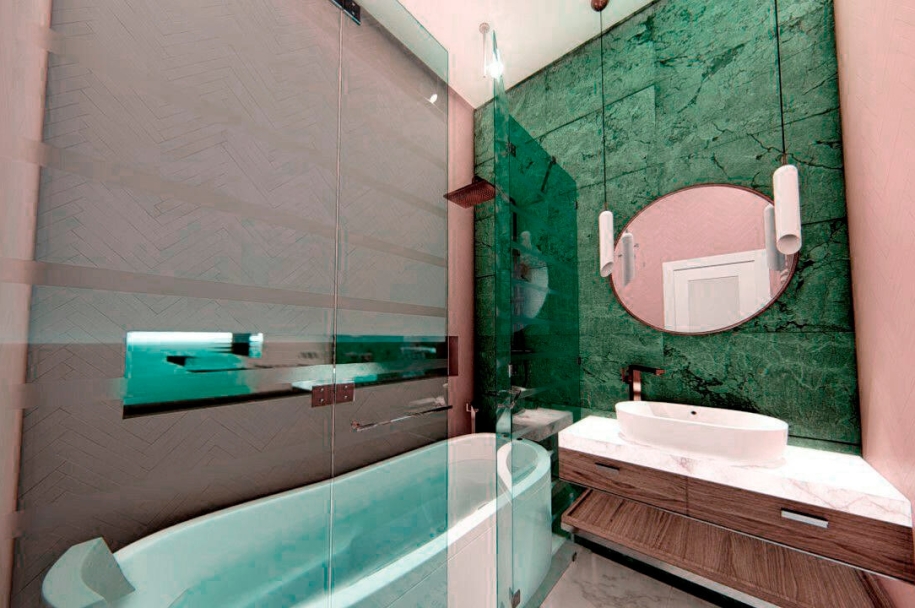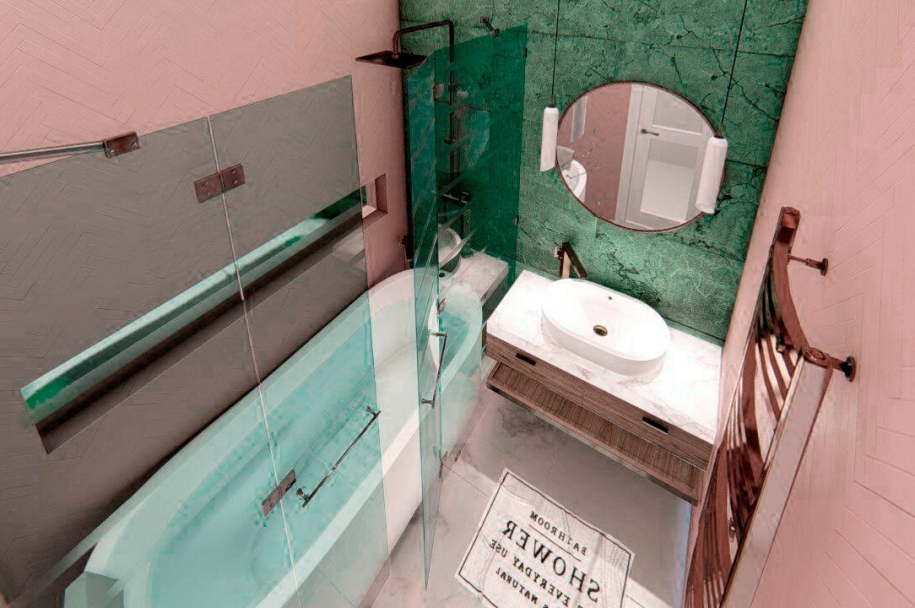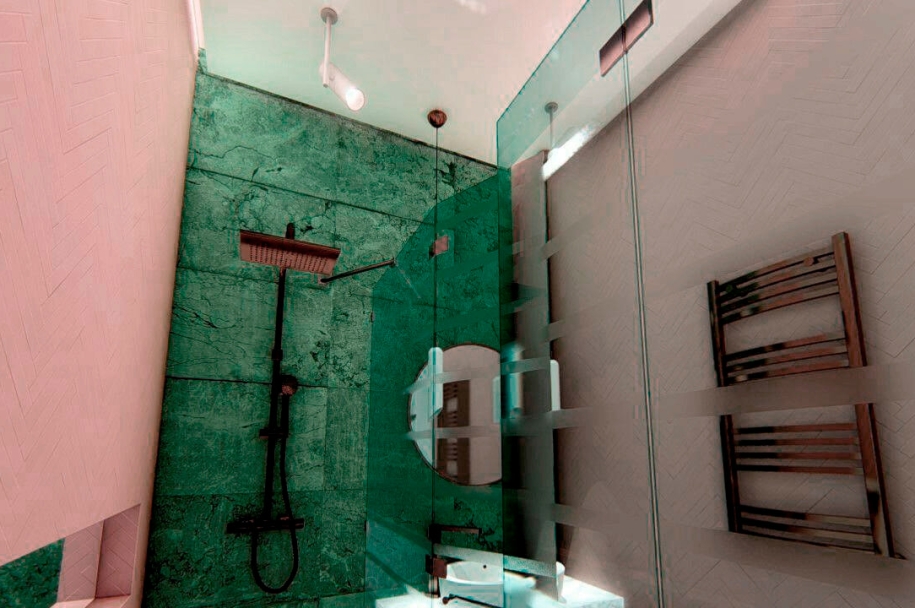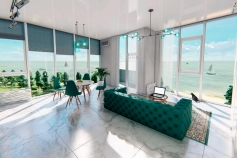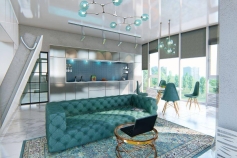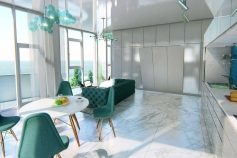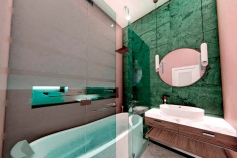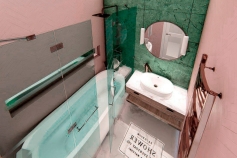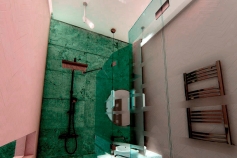 About the project
Challenge:

To create a modern, spacious, light interior in light colors with bright accents. Redevelop the kitchen-studio and bedroom. Equip an extra bed for guests.

Decision.

It was decided to combine the living room and bedroom into a studio, where to equip the kitchen area. The space planned by the developer for the kitchen is reserved for the bedroom with a wardrobe area.
The studio kitchen is designed in light colors. The accent is a bright sofa with capitonné upholstery. Thanks to the stained-glass windows, after redevelopment, a wide view of the coast opens. An additional bed is made in the form of a folding bed built into the wardrobe.

Materials.

Walls – decorative plaster;
Floors – granite, laminate;
Moisture-resistant laminate from the Belgian manufacturer Berry Alloc for the living room and bedroom area.
Ceilings – glossy white PVC cloth.

Done:

redevelopment options;
options for arranging furniture and equipment;
3D visualization of all rooms;
selection of materials for finishing the floor, walls, ceilings;
selection of lighting devices;
a package of working drawings;
schemes of furniture planned to order.

Existing designs:

load-bearing walls – concrete;
projected partitions – gas block 100 mm;
floors – concrete.