Design of an individual residential house for a family.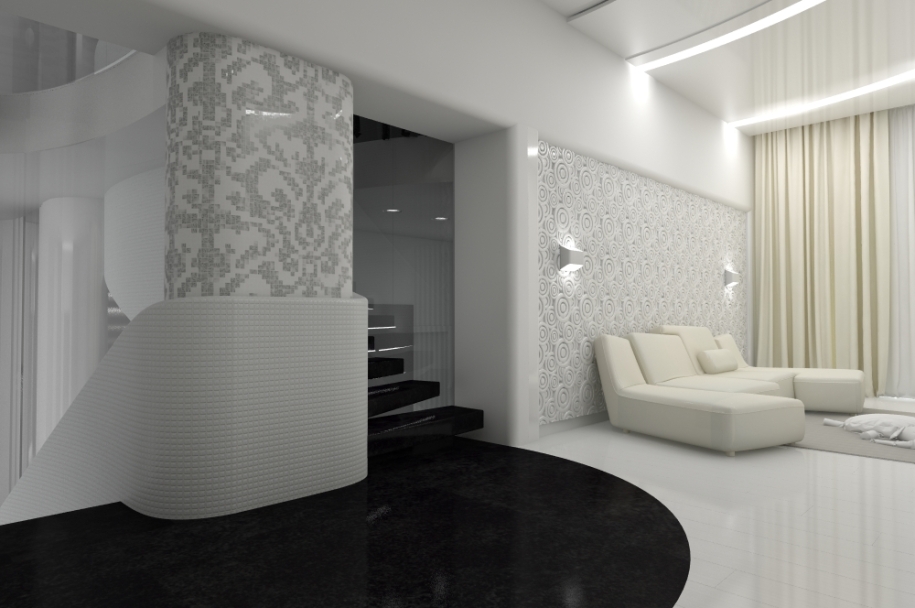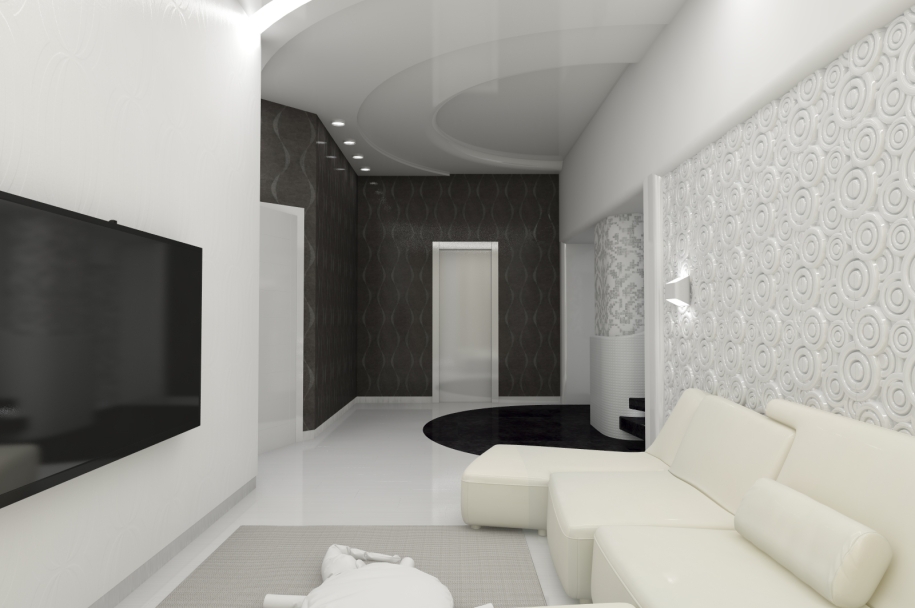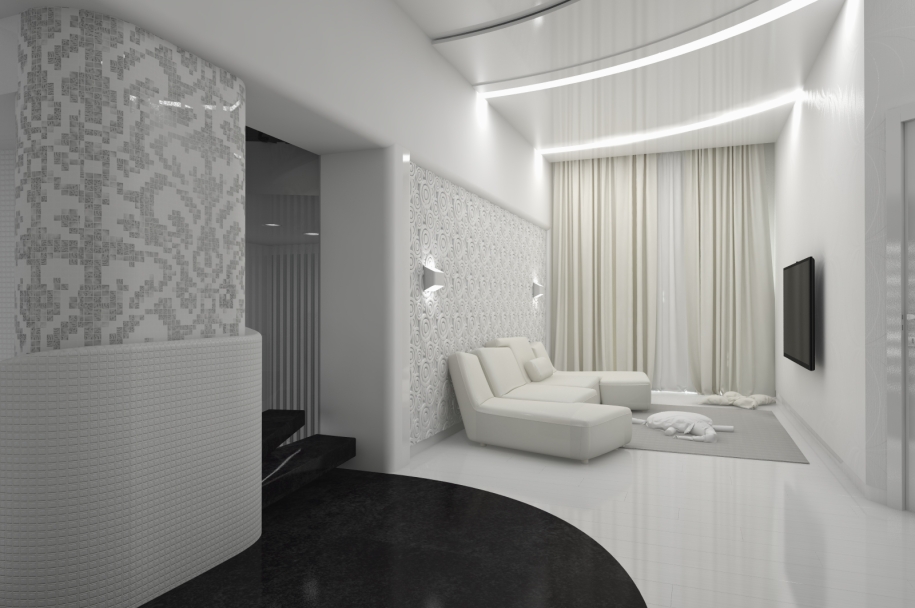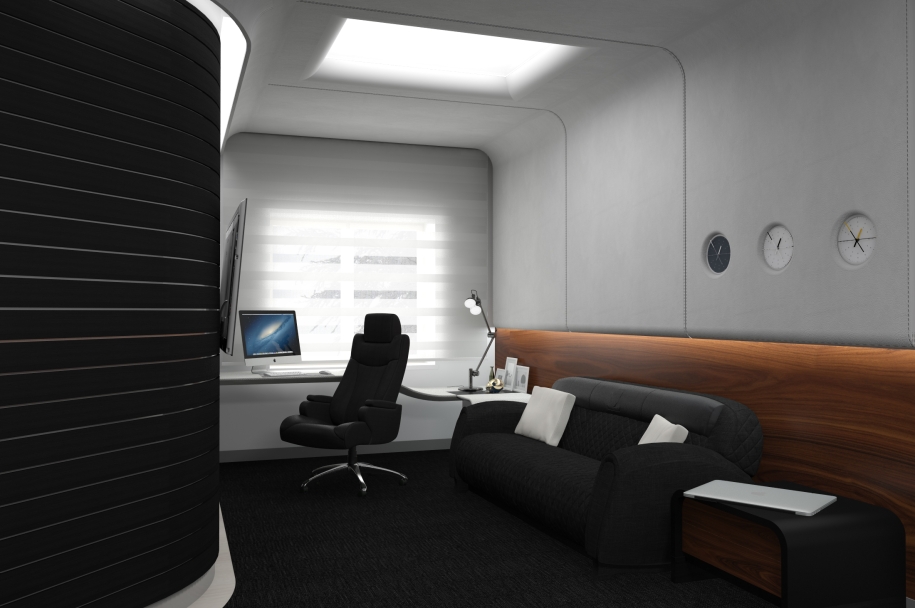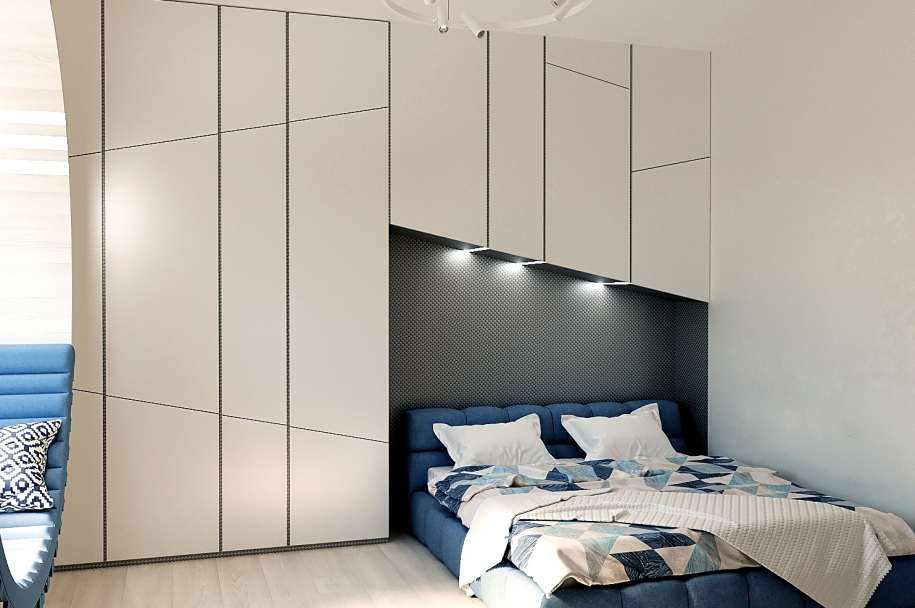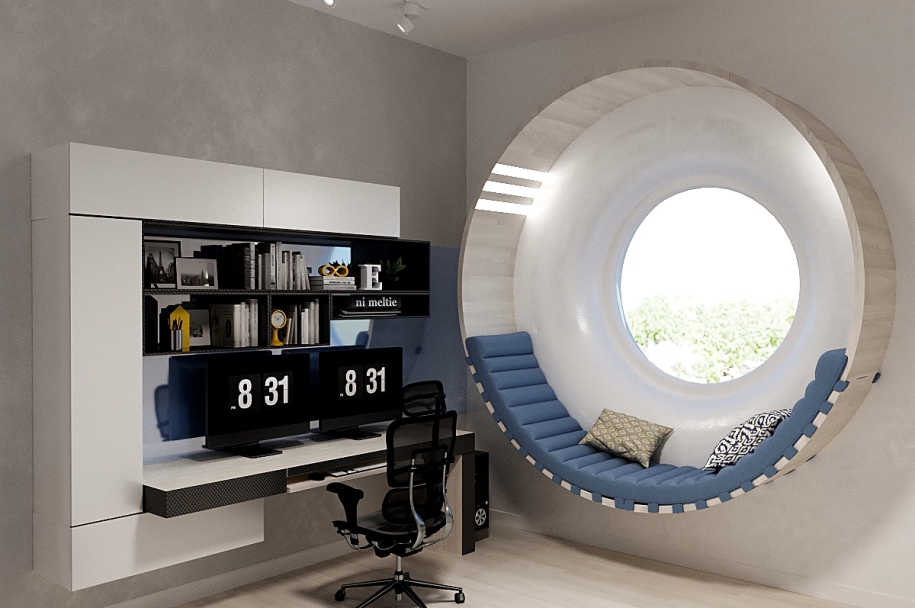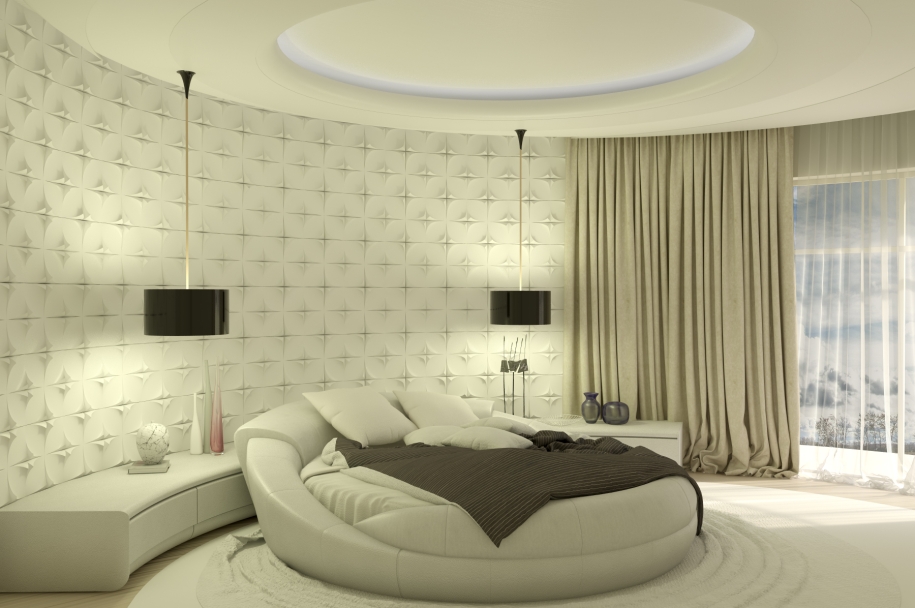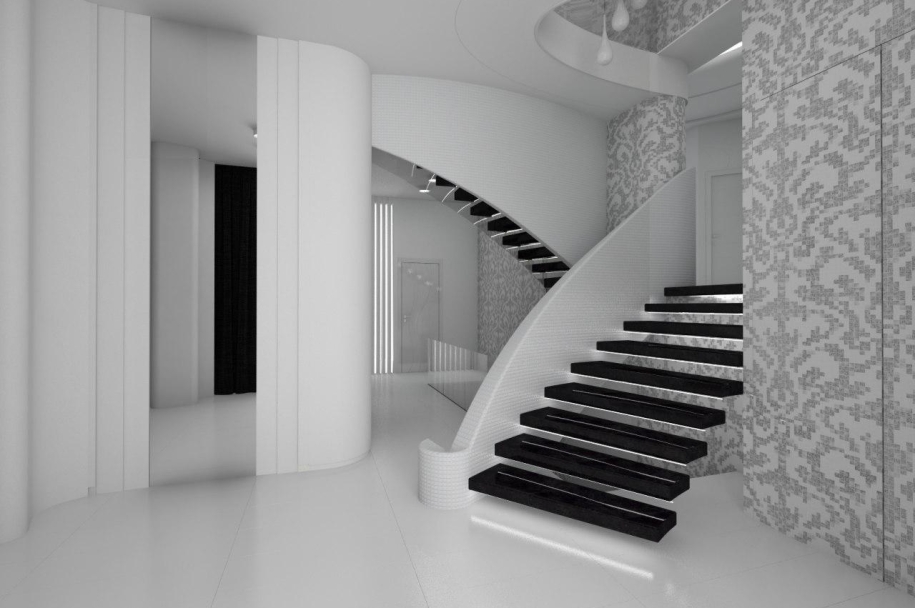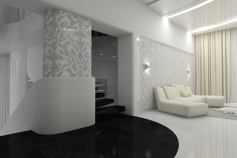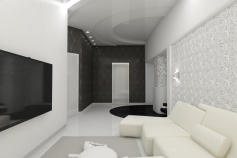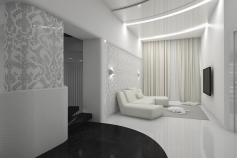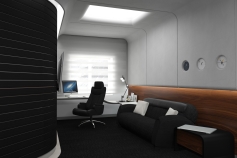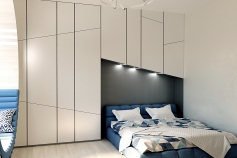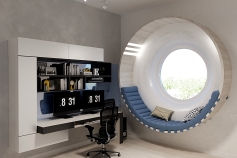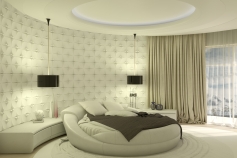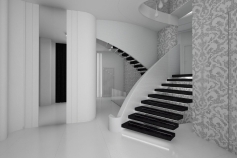 About the project
Challenge:
To create a modern, airy, weightless interior filled with light and air in soft white tones, complemented by bright accents in textiles and decor. The main decorative element used both in the interiors and on the facades of the house is mosaic.
Decision.
The decision was made to build the design concept on the round, streamlined shapes that are inherent in the architecture of the house. Smooth shapes of ceiling structures in halls and play areas, stairs, corners and openings create a soft, flowing space. The laconicism of the overall color scheme is successfully emphasized by the main decorative element – mosaic.
The head of the family's interest in luxury automotive technology is the main starting point in the development of cabinet design. To create the image of the interior of an elite car, it was decided to sheathe decorative structures and walls in this area with materials such as carbon and alcantara. The interior ambience is also complemented by such decorative elements as the imitation of a skylight in the ceiling and the clock built into the wall panels in the form of an imitation of the dashboard in a car.
The minimal use of the amount of furniture in the main rooms allowed an emphasis on decoration and lighting.
Combinations of luminaire types and hidden lights create a different atmosphere for any type of relaxation and activity.
Materials.
Walls: decorative plaster, mosaic, 3D gypsum panels, carbon, Alcantara.
Floors: granite tiles, parquet boards, laminate.
Ceilings: combination of plasterboard with PVC stretch fabric, grilyato.
Lighting: hanging chandeliers, built-in LED lighting, hidden LED lighting, spotlights.
Performed:
options for arranging furniture and equipment;
3D visualization of the main premises;
selection of materials for finishing the floor, walls, ceilings;
selection of lighting devices;
a package of working drawings;
schemes of furniture planned to order.
Existing designs:
supporting structures – concrete;
external walls, interior partitions – gas block;
floors – concrete.