Mediterranean-style cottage (Suhoy Liman)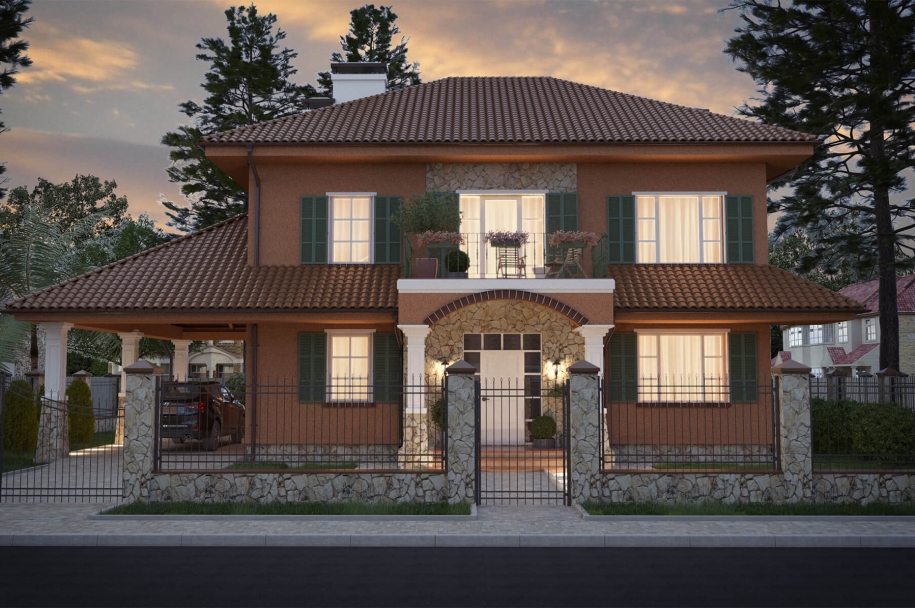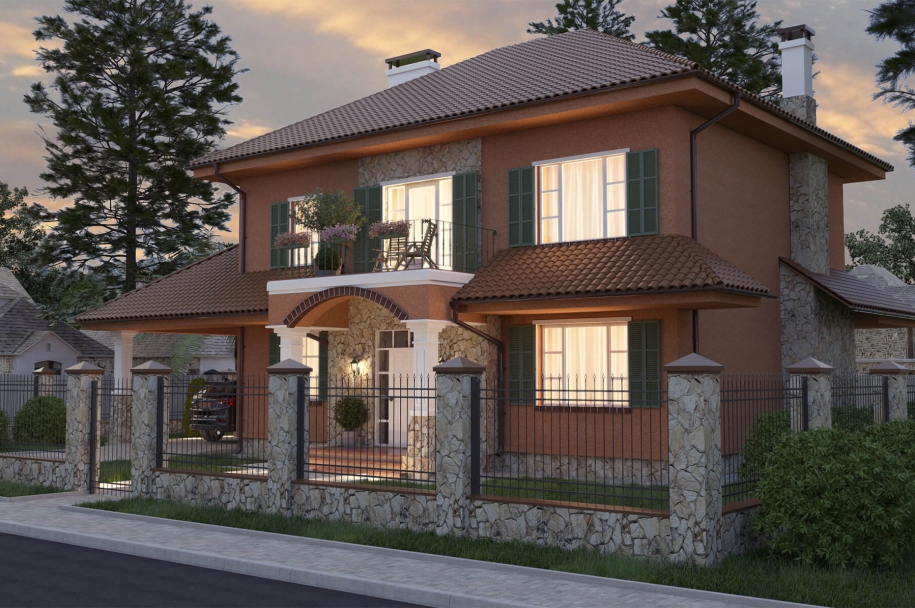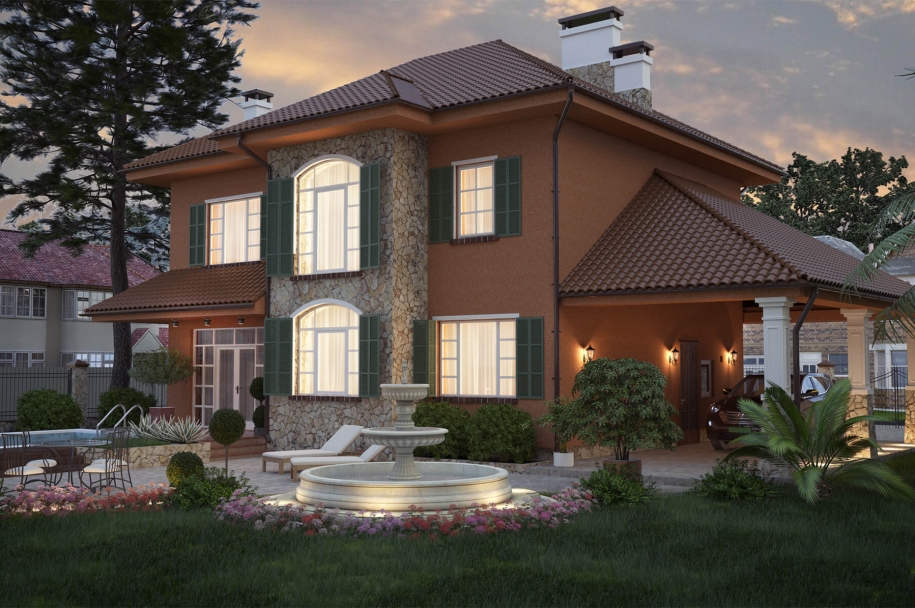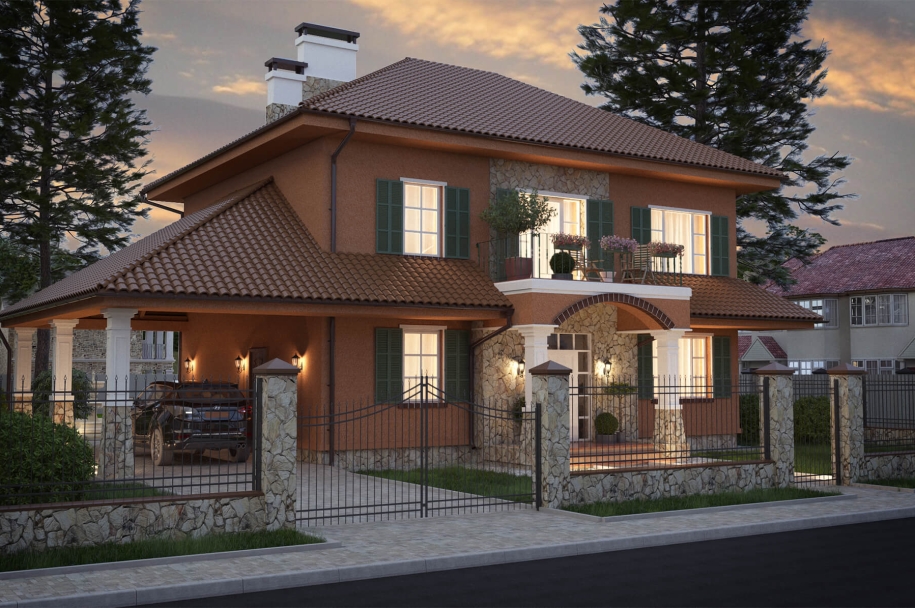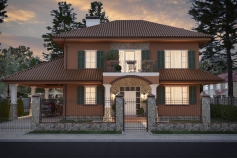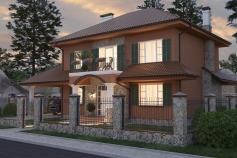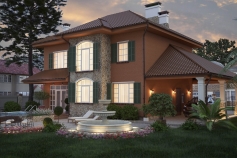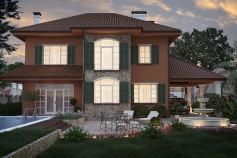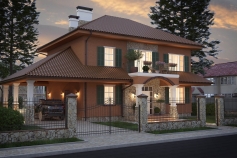 About the project
Object area: 173.4 m²
Total construction work: 1,136 m³
The client's wish was to design a 2-story house in a Mediterranean style with a common space combining the living room, dining room, and kitchen area. Be sure to have a large fireplace and an outdoor pool near the house. Given the special shape of the plot (large changes in ground level), the floor height of the first floor was chosen so that the exit from the back yard was slightly higher than the planning mark of improvement. This will allow you to leave the terrace on the lawn without going down the stairs.
Part of the glazing of the first floor is made up of the floor. From the main facade, there is a porch with several steps and a basement, thanks to which the house becomes higher.
For the decoration of the facades, decorative plaster in terracotta was lighter than the roof made of natural ceramic tiles. Decorative shutters painted in contrast to the facade in rich emerald color.