Private house on Yantarnaya street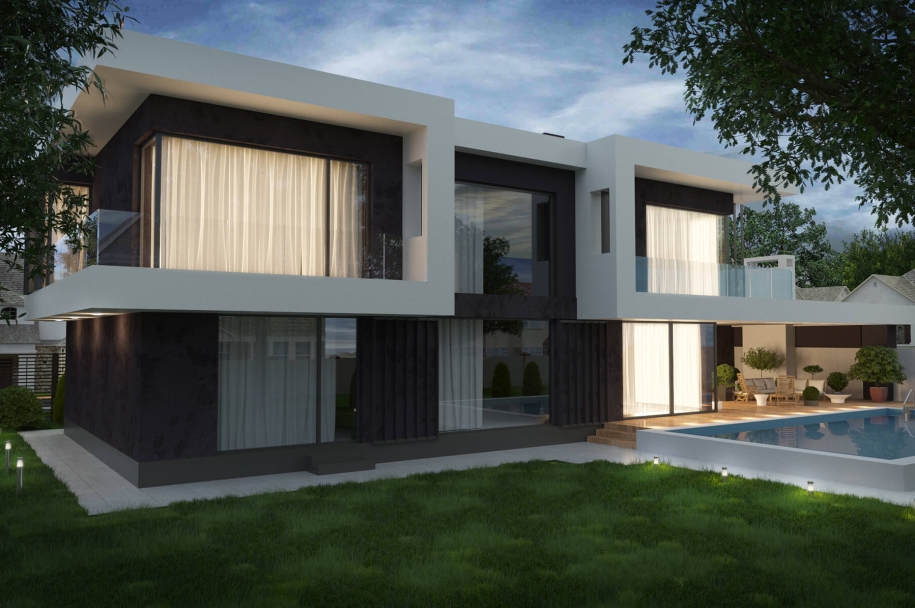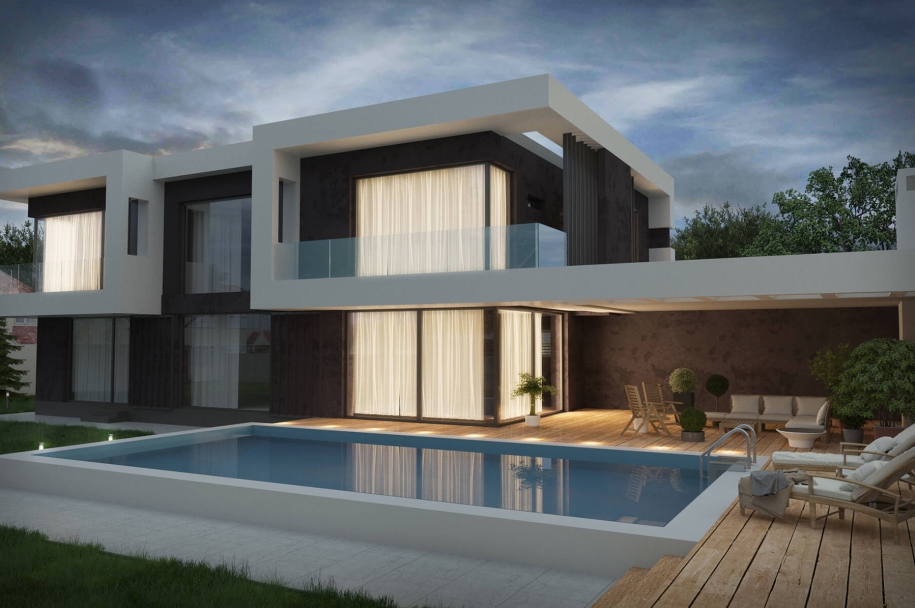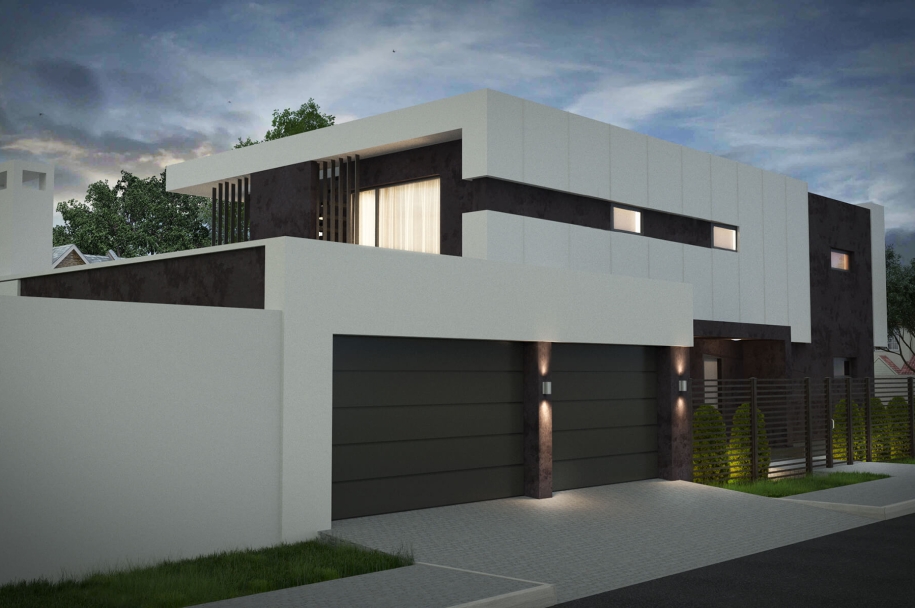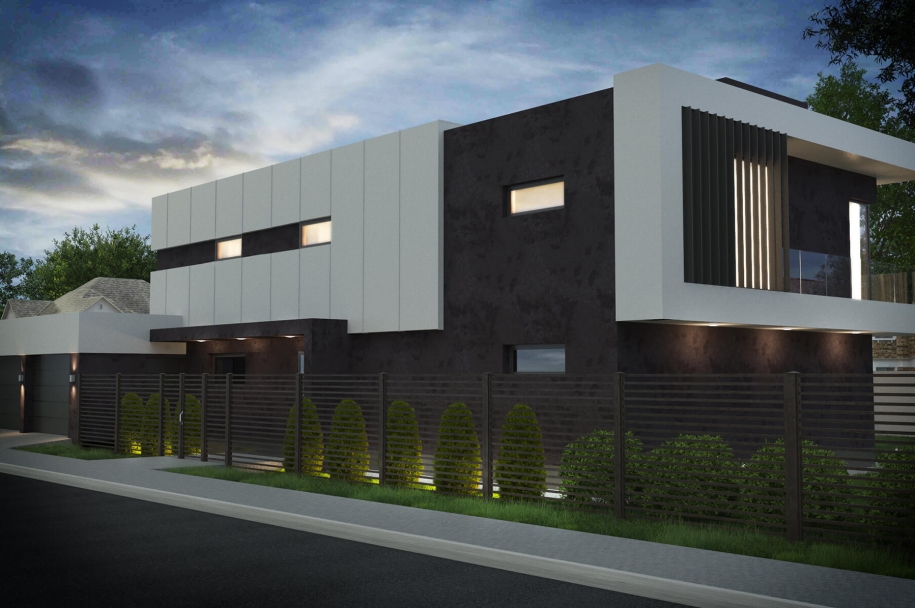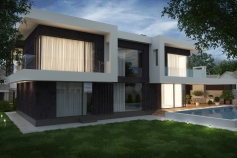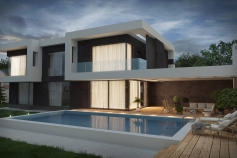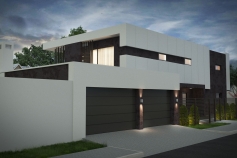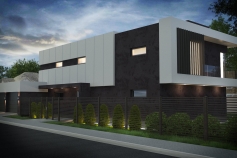 About the project
Object area: 234.02 m²
Total construction work: 1026.8 m³

On the instructions of the Customer, a house project with spacious bright rooms was developed.
The windows are high, glazing to the floor gives a lot of light, and to protect against excessive insolation we used horizontal sun protection elements – balconies and visors. From the side of the main facade, given the fact that it turned out to be northern, there are almost no windows, and those that are are of a small area. Thus, the architecture of the house is built on contrasts – on the one hand, an almost dull and smooth facade, on the other – a lot of glass, protrusions of peaks and balconies.
Also, the color scheme of the house was chosen as contrasting as possible – a combination of black and white.
The internal layout of the house: on the ground floor there is a studio living room, a dining room with access to a terrace near the pool, an office, a guest bathroom.
On the second floor, there are three bedrooms, two for children, a bathroom for them and a large master bedroom with a separate dressing room and a private spacious bathroom.