Cottage "Arboli" in the Spanish style by the author's project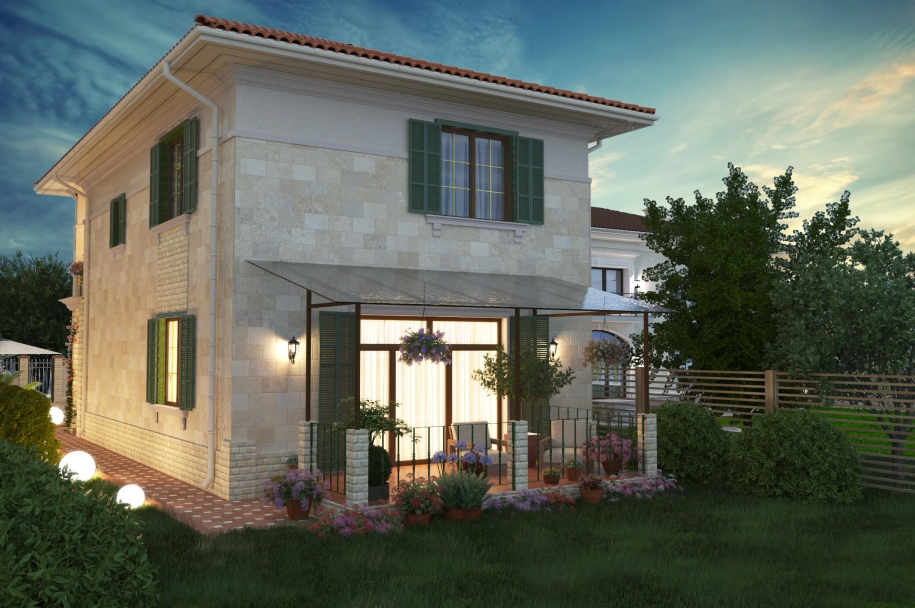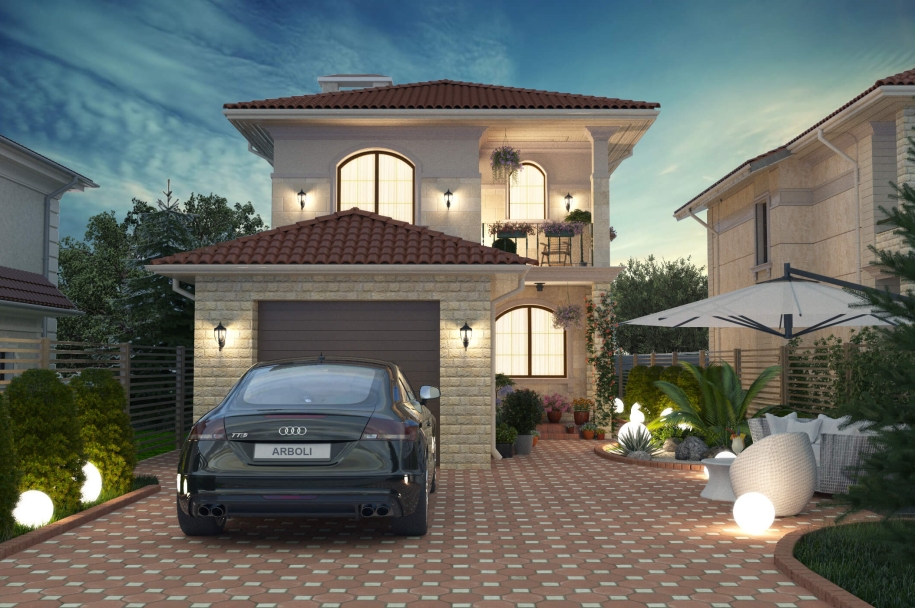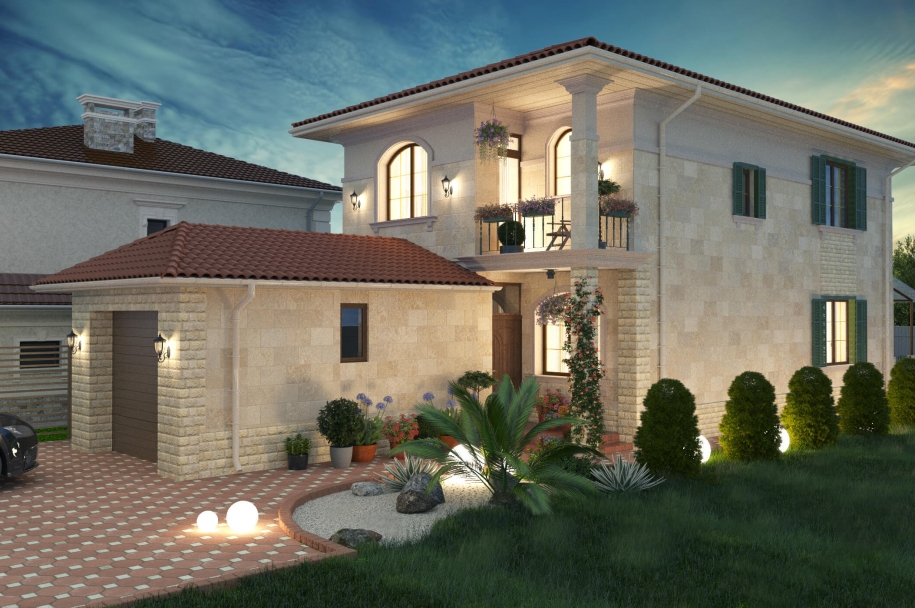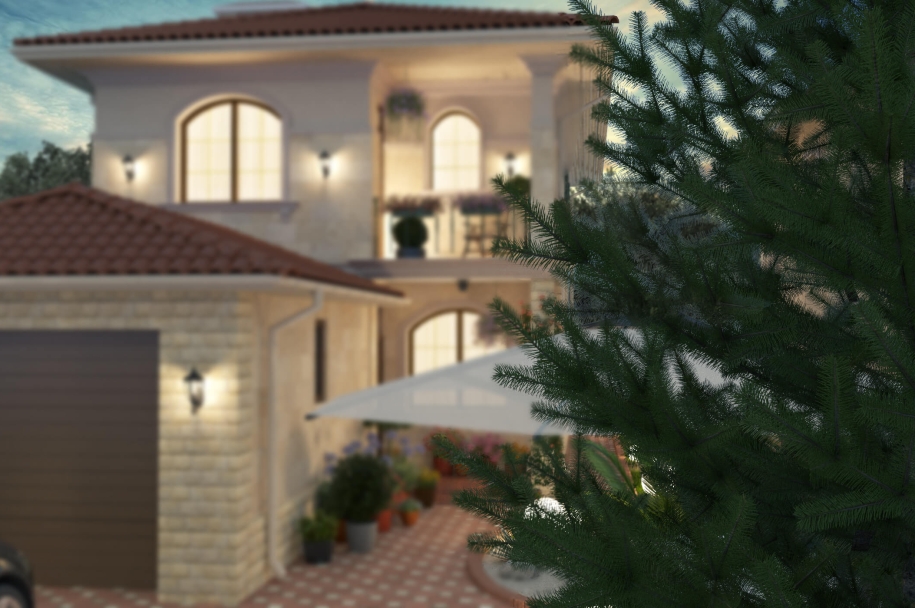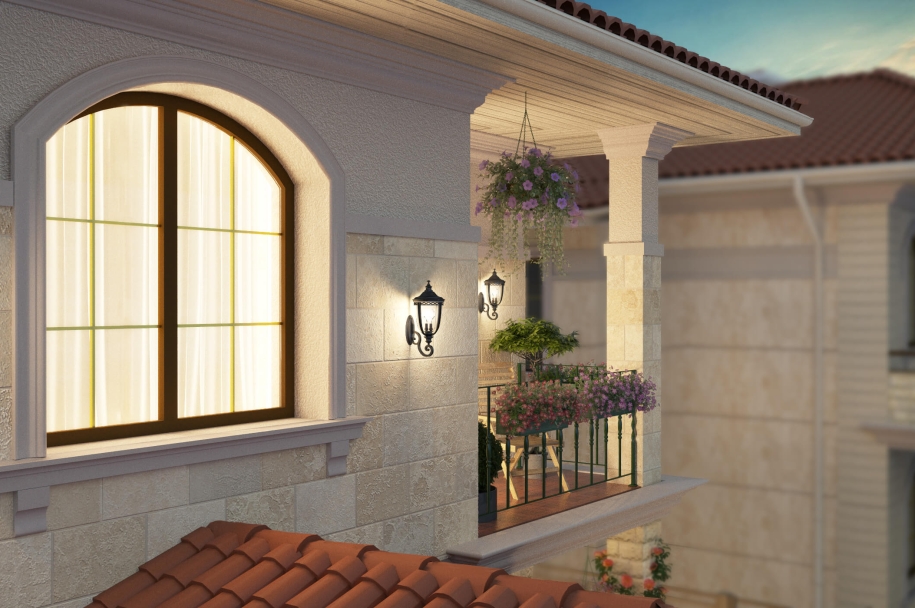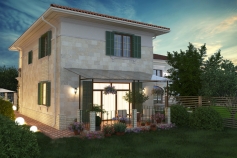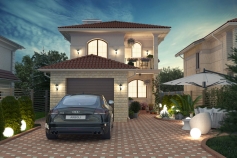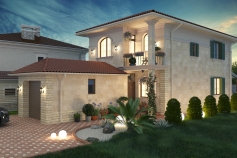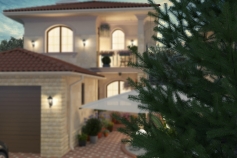 About the project
164 m 2 of Spanish classics in a cozy suburb of Odessa according to the author's project "Zelinski Group".
Residential building, Odessa region, Lesky village
Total floor area: 243.3 m²
Land area: 1031 m²
Built-up area: 321 m²
 
The total area of the building is 164.23 square meters

 

Landscaping area – 163.7 sq.m.

 

The living area of the building is 48.67 sq.m.

 

The area of the 1st floor is 87.64 sq.m.

 

The area of the 2nd floor – 76.59 square meters

 

1st floor height – 3.0 m

 

The height of the 2nd floor – 2.8 m
Structural scheme of the building: frame-stone.
Foundations: tape, made of reinforced concrete.
External and internal load-bearing walls: External walls are made of aerated concrete blocks 400 mm thick.
Partitions: of aerated concrete blocks 100, 200 mm thick.
Ceilings: Attic flooring is done on wooden beams.
Roof: Hip complex shape, made on wooden rafters. Coating of bituminous soft tiles.
Facade decoration: exterior decoration decorative plaster based on acrylic material. Basement and ventilation risers – brick lining.
Heating: individual gas boiler.
The house is being built according to a monolithic frame scheme. A monolithic frame made of high-quality concrete provides the highest level of strength and earthquake resistance. A walls made of aerated concrete and proper thermal and waterproofing of the foundation guarantee warmth and comfort in any weather.